NO CONFLICTS OF INTEREST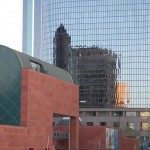 Choice Realty's Corporate Real Estate Services Group specializes in representing the best interests of Tenants and Space Users in Commercial Leases, Subleases, Dispositions and Purchases. In order to avoid conflicts of interest representing our Client base, we do NOT represent Landlords. Therefore, our Clients receive an unbiased survey of market availabilities and understand our focus is working on their behalf to achieve their timeline, budget, and facility objectives. Our Corporate Real Estate Services Group builds flexibility solutions into all Client transactions, and we typically reduce occupancy costs by 20-30%, resulting in significant dollar savings in a lease or purchase.
MARKET KNOWLEDGE AND NEGOTIATING EXPERIENCE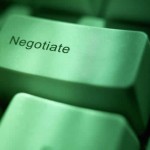 Each of our Tenant Reps has 10 + years experience in commercial space relocations, renewing, and renegotiating leases. We know what is standard, what is unacceptable, and what can put your company at risk. Each and every Lease is negotiable! We're not just talking about the Rental Rate, either. Did you know that there are hidden terms and conditions in each Lease that can create problems or benefits for your Company's future facility use? Are you familiar with the reputations of the Landlords in your desired submarket? Our Tenant Reps understand the commercial real estate market and have specific market knowledge with the Tenant's best interests at heart. Our priority is understanding your Company's Real Estate Goals, developing a strategy to achieve those objectives efficiently, and serving as your Company's Real Estate Advocate throughout the process.
TRANSACTION MANAGEMENT—LOCALLY AND NATIONWIDE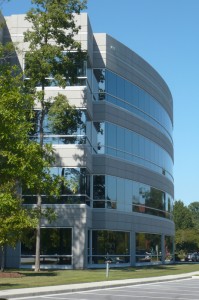 We not only provide Tenant Rep Services throughout South Carolina, we also operate within an alliance of CCIM-qualified Tenant Reps throughout the United States to help companies and corporate investors find commercial space throughout the country. We serve clients with multiple locations and provide one point-of-contact, resulting in a streamlined approach to Transaction Management. Transaction Management Services include:
Corporate Advisory Services
• Lease Abstracts & Lease Reviews
• Lease vs. Purchase Analysis
• Transaction Schedules & Timelines
• Demographic & Lifestyle Research
• Strategic Space Programming
Acquisitions / Dispositions
• Sales / Purchases
• New Leases
• Subleasing
• Renegotiating Leases
• Lease Dispute Resolutions
• Lease Renewals
• Lease Buy-Outs
• Sale & Leasebacks
• Multiple Location Transactions
Ancillary Transaction Services
• FF & E Preferred Vendor Selections
• Commercial Real Estate Lenders
• Lease Review & Critical Date Checklists
• Employee Benefits Analysis
• Corporate Art Collections
Contact Us Today! Office: (843) 225-6368
Jonathan Lee, CCIM    Tenant Representation Broker
Office Location: 89-B Old Trolley Rd, Summerville, SC 29485
Mobile (Call or Text 24/7—anytime): 843-991-4848