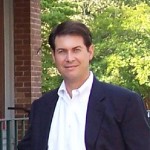 I've been in real estate since 1998 and have owned, managed and sold apartment complexes, rental property, residential, commercial and investment properties in Atlanta and in Charleston.
Recently, I earned the CNE designation which teaches negotiation methods (held by fewer than .5% of all licensed agents in South Carolina). I earned the CCIM designation (fewer than 5% of all real estate practitioners hold this and it's like having a doctorate in commercial & investment real estate) and through the CCIM network, have access to demographics, traffic counts, and a worldwide network of professional real estate practitioners. In 2004, I started Choice Realty in Charleston, SC, to focus on commercial and investment properties as well as property management. Our business is built on referrals, repeat clients, and fortitude. We treat our clients like partners and do what we say we'll do. If you would like an "arm-chair investment," I can help you find it and negotiate savings for you, or if you would like to offload managing your own rentals and create an "arm-chair" investment so you can simply collect a check each month, we can manage your entire rental portfolio.
If you're looking to purchase or lease commercial space in Charleston or Atlanta, we can generate 20%+ savings for your Company, and there are zero out-of-pocket costs for you when you hire us as your Commercial Tenant Representative.
I work hard for all of my clients, and ask for letters of recommendation from each of them. I have saved clients both in commercial and residential real estate transactions hundreds of thousands of dollars, and have references to share with you. If you're looking for a smart real estate broker, make the Smart Choice with Choice Realty! Thank you for giving us your consideration.  Kind regards,  Jonathan Lee, Broker-in-Charge
Our Team Members at Choice Realty are active in the communities they serve.
Jerry Crotty, Licensed Real Estate Advisor and Marketing Team Member; Jerry works for a defense contractor and lives in White Gables subdivision in Summerville. He is active within the White Gables neighborhood and is an author of a book on Summerville, which can be found at the Museum in downtown Summerville.
Chris Lathbury, Licensed Real Estate Advisor and Licensed Home Inspector; Chris lives on Johns Island and works full-time in the paper and packaging industry. Formerly, a home investor, Chris stays active in real estate via his home inspection business and is a great resource for understanding the maintenance needs a home needs or may need in the future. He has saved our clients and other brokerage firms thousands of dollars by way of the inspections he has provided.
Robert Leonard, Maintenance Manager; Robert and his family live on Johns Island and Robert operates a maintenance crew dedicated to maintaining and inspecting Choice Realty Rentals to ensure our clients' investments are safeguarded and our tenants are doing their part and reaping the services they expect from the homes they rent. Robert's excellent work ethic and attention to customer service satisfaction stems from more than ten years as an owner/operator of a local retail sales organization. Robert came to Choice Realty as a commercial real estate client and is well integrated into our Choice Realty family.
Jonathan Lee, Licensed Real Estate Broker and Risk Advisor. Jonathan works full-time in real estate as a property manager, commercial and investments real estate broker, and helps referred clients sell and buy homes. Jonathan served as an active Board member with Dorchester Children's Center (Children in Crisis), Dorchester County's only Children's Advocacy Center. Located in downtown Summerville, the Center provides a comprehensive, culturally competent, multidisciplinary team response to allegations of child abuse in a dedicated child-friendly setting. The Center's annual fundraiser in early October, The Kitchen Tour, is the impetus which inspired his move to Summerville.
Susan M. Lee, Director of Property Management & Operations. Susan is dedicated to providing excellent property management services by consistently ensuring properties are well taken care of, keeping owners informed, and maintaining strong tenant satisfaction. She oversees homes, town homes, condos, and multifamily investments throughout the Charleston metropolitan area, including Charleston, James Island, West Ashley, North Charleston, Ladson, Goose Creek, and Summerville. Her experience, trust, commitment, and connections provides our clients (relocated home owners, military home owners, and local and out-of-state investors) peace of mind that their property is our priority.
Ben Plexico, Licensed Real Estate Advisor and Technology Services. Ben is well-versed in computer and technology services as well as residential and commercial real estate services. He lives on James Island and continues to help friends and family purchase and sell real estate throughout Charleston.
Lauren R. Plexico was born and raised in Montgomery County Maryland, just outside of Washington, D.C. and graduated from West Virginia University. After graduating she returned to the D.C. area where she began her real estate career as a Real Estate Title Agent for a national title company. Shortly after she made a permanent move to Charleston, South Carolina and continued her career working for the top law firms in the Lowcountry as a Senior Real Estate Paralegal. During her tenure as a real estate paralegal she handled all aspects of real estate transactions from residential settlements to commercial and refinance transactions. She has an immense knowledge of the closing process as well as contracts, property title search research and review, closing preparation with lenders, insurance agents, attorneys, settlement and closing. Her mindful attention to detail and communication skills are evident in her work ethic. Her focus and determination makes her stand out in the real estate industry.