Thank you for visiting us at Choice Realty! We are glad you're here!

Choice Realty has provided Property Management Services, Commercial Space Tenant Rep and Marketing Space Services, and, Residential / Investment Property Advisory Services throughout the Charleston region since 2004.
Our Team helps property owners safeguard their investments; helps commercial tenants save money, time and eliminate hassles; we help commercial and residential landlords find qualified tenants; and we ensure our clients make smart real estate decisions.
Our business is built on referrals, repeat clients, and fortitude. We treat our clients like partners and do what we say we'll do. Using our industry-proven qualified vendor partners (attorneys, contractors, home inspectors, commercial appraisers, environmental surveyors, commercial lenders, residential mortgage brokers, interior designers,…the list goes on), our strong market knowledge and prioritizing our clients needs and wants, we have saved both residential and commercial real estate clients thousands of dollars, and we have references to share with you.
We have a great deal of knowledge to share with you about Charleston, Summerville, and surrounding regions. This is a great place to live and do business! We have strong family values and we believe in giving back to our communities.
We have a simple philosophy here at Choice Realty: "Do unto others as you would have them do unto you." If you're looking for a smart real estate partner, make the Smart Choice with Choice Realty! Thank you for giving us your consideration.
Kind regards,  Jonathan Lee, Broker-in-Charge, CNE; CCIM; MBA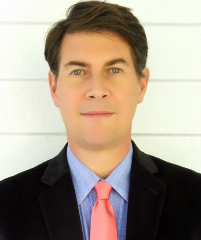 Jonathan Lee: Commercial & Investment Real Estate Broker.
We work with Companies relocating, expanding, contracting, subleasing, renewing, buying out of leases, leasing and purchasing Commercial Space throughout the Charleston region. We help companies make smart decisions using our repertoire of tools including demographic studies, traffic reports, employee maps, and local market knowledge. I've been in real estate since 1998 and have owned, managed and sold apartment complexes, rental property, residential, commercial and investment properties. In 2004, I started Choice Realty in Charleston, SC, to focus on commercial and investment properties as well as property management. Contact Jonathan Lee today!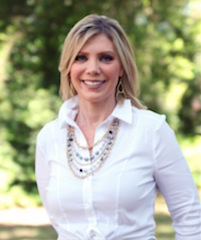 Susan M. Lee: Director of Property Management & Operations at Choice Realty
Susan is dedicated to providing excellent property management services by consistently ensuring properties are well taken care of, keeping owners informed, and maintaining strong tenant satisfaction. As a Licensed Property Manager, she understands the laws in Property Management and uses her past experience as a district manager in retail, to ensure our property owner clients receive top notch service. She oversees single-family homes, townhouses, condos, and multifamily investments throughout the Charleston metropolitan area, including Charleston, James Island, West Ashley, North Charleston, Ladson, Goose Creek, Moncks Corner, and Summerville. Susan has a keen eye for aesthetics, drawing from previous experience as an interior designer working for Gregorie Douglas & Company, and uses that strength to help clients add value to showcasing their homes. Her experience, trust, commitment, and connections provide our clients (relocated homeowners, military homeowners, and local and out-of-state investors) peace of mind that their property is our priority. Contact Susan Lee today!