CASE STUDY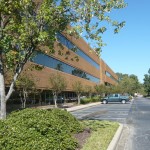 North Charleston Location
Size (square footage): Approximately 6,300
Transaction Type: New Lease
Facility Type/Use: Corporate Office
Execution/Close Date: January 2008
Corporate Real Estate Goals: This nationally-affiliated insurance company was located in a small one-story suburban office park located between North Charleston and Summerville, SC. The facility supported the company's needs for the time being, but lacked in expansion opportunities and didn't provide the image requirements or perks for attracting new hires.
CHOICE REALTY was engaged in October 2007 to locate an office space with the goals of locating a convenient and central location from which to work for the insurance agents; a layout which provided a combination of executive offices, private agent offices, open space for a cube farm and a training room; enough parking to accommodate up to 40 agents on a weekly basis; and, one that fit within the confines of a strict budget.
Real Estate Solution: More than $260,000 in savings was generated, equal to 26% of the total lease value in this transaction. These savings were generated through continued negotiations with the landlord concerning free rent, landlord-paid build-out of space, first rights on expansion space, and free parking for all 40+ agents. The build-out produced for this client includes a custom-designed space providing a large training room, executive offices, a professional waiting area, partitioned offices for its agents, open space, and an employee lounge. CHOICE REALTY generated astronomical savings for this company in the Charleston market as well as other U.S. markets, including Atlanta, GA and Roseville, CA.